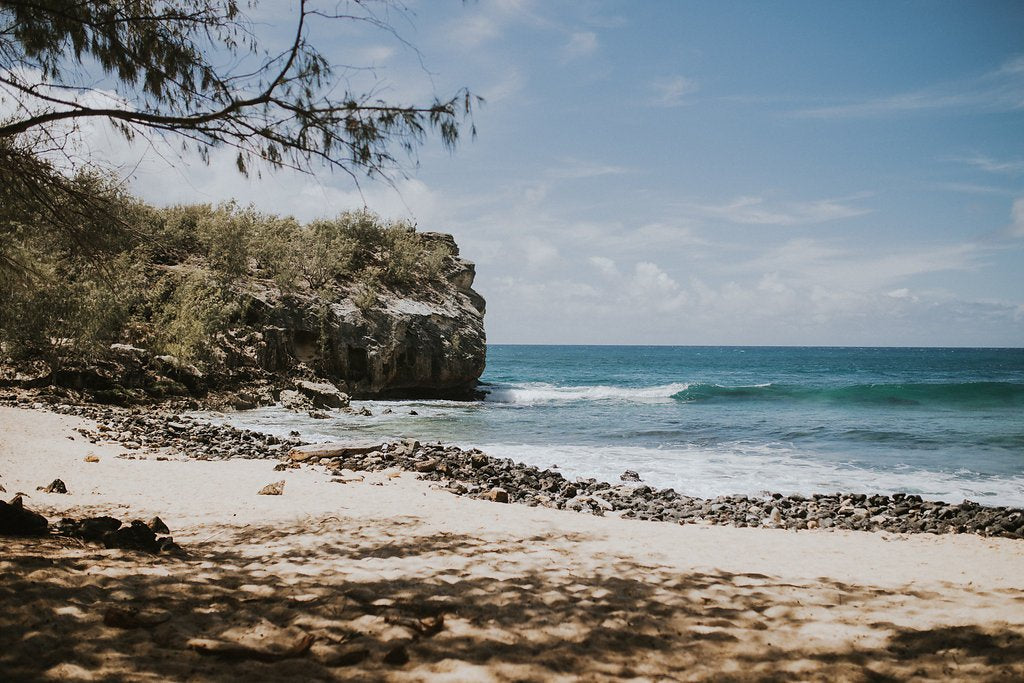 Shipwreck Beach | South Kauai
Shipwreck Beach is a beautiful white sandy beach located on Kauai's South Shore in Poipu. The South Shore of Kauai is known for its drier climate, so, while still beautiful it's not as green and lush as the North Shore.
This location is ideal for both Mornings and Evening Events and is located near all the hotels and restaurants in the area.
✔  Location | Kauai's South Shore
✔  Ideal Ceremony Times | Morning, Afternoon & Sunset
✔  Permit Fee | Included with our Packages
✔  Guest Parking | Yes
✔  Accessibility | Easy
✔  Hotels Nearby | All South Shore Hotels
✔  Drive Time from most Hotels | 2-15 Minutes
Your Recently Viewed Items