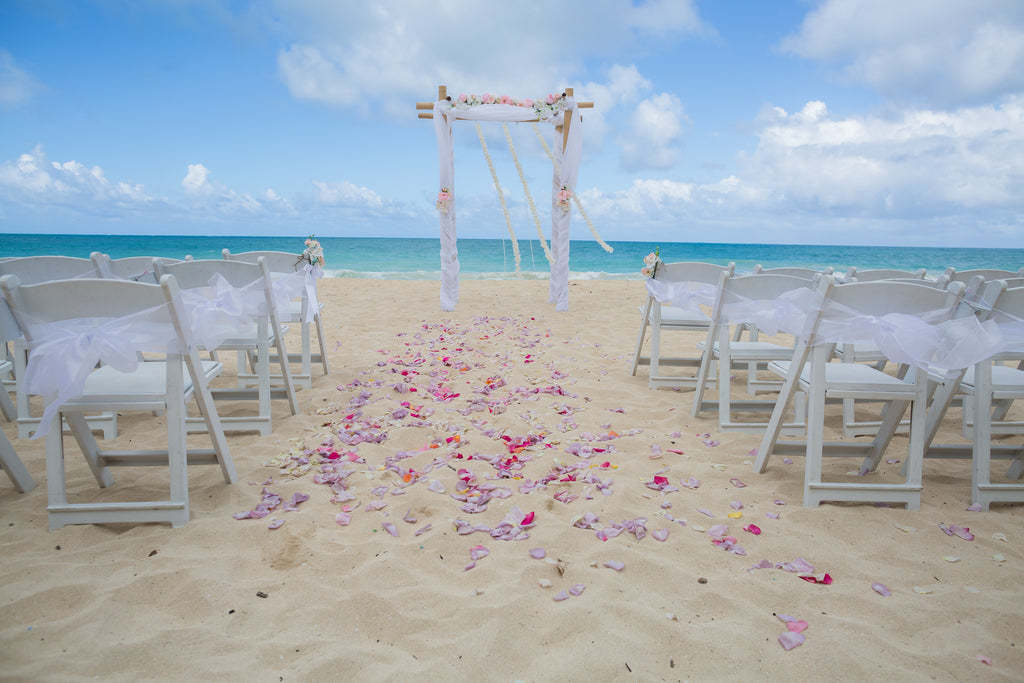 Wai'alae Beach Park | Oahu
Wai'alae Beach Park is located somewhat closer to Waikiki making this a very popular location for Weddings and Vow Renewals.
Situated about 20 minutes away from the City, Waialae Beach Park offers the tropical paradise destination Wedding location everyone dreams about. 
Sitting adjacent from the trendy Kahala Hotel and Resort, Waialae also offers the opportunity to add our Arch and Chairs to your dream wedding package!
Wai'alae Beach Park doesn't get a direct Sunset so we recommend either an early morning ceremony or anytime up until about a few hours before Sunset. This makes for that beautiful lighting you only get at Waialae!
✔  Location | Oahu's Southeast Shore
✔  Ideal Ceremony Times | Morning & Early Afternoon
✔  Permit Fee | Included with any of our Packages
✔  Guest Parking | Yes
✔  Accessibility | Easy
✔  Hotels Nearby | The Kahala Resort & Spa
✔  Drive Time from Waikiki | 20 minutes
✔  Extra Information | Arch & Chairs Setup is available!
💡  Wai'alae Beach Park is one of only two public beach locations on Oahu that allow the use of our Arch and Chairs. The other location is Waimanalo Beach.
Your Recently Viewed Items