Hawaii Elopement Packages
Our Elopement Packages are designed for "Just the two of you" and have become increasingly popular over the years as a way to marry your loved one in paradise.
We offer all our packages on Oahu, Maui, Kauai, and The Big Island, so whichever island you decide to visit we can make your dreams come true.
The idea of jetting off to a tropical island and marrying the partner of your dreams is now possible. We not only offer packages for all budgets we also make the whole process incredibly easy and stress-free.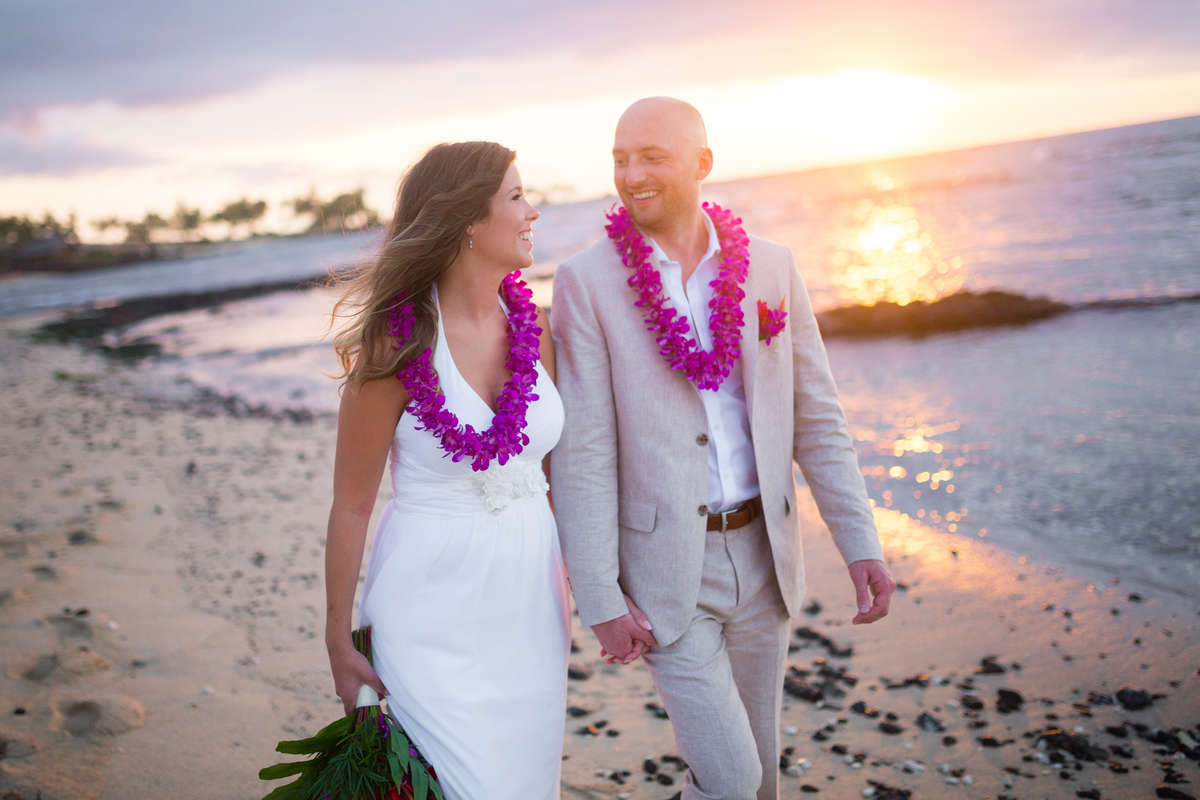 Elopements have become more and more popular over the years. For many, the thought of planning a huge event and trying to figure out guest lists is just too much. Flying off to a warm, troipcal island together for a Wedding and Honeymoon is often the more appealing option.

Just because you're eloping dones't always mean no guests. Often couples will basically say, if you want to come you're more than welcome. This leaves it in their hands and takes that stress away from you.

Your Recently Viewed Items