Big Island Beach Locations
There is no question that The Big Island is a very diverse and unique place. With Moana Loa being one of the only active volcanoes in the World it really does make an interesting place to visit.
The Big Island has lots of hotels and accommodations to choose from. The majority of our events take place near Kona on the Kohala Coast. 
🌺 Popular Locations - Our most popular location Big Island Beach Wedding Location is Kukio Beach which is located right next door to The Four Seasons.
😷 Traveling to The Big Island - Weddings are currently going ahead on The Big Island as planned. Anyone traveling to The Big Island can bypass the State's 10-Day Quarantine by completing the pre-flight testing program in effect for all Hawaiian Islands. You can read more about the current restrictions and travel requirements by clicking HERE.
👥 Group Sizes & Guest Count - The Island of Maui is currently allowing a maximum of 10 attendees at outdoor events. This includes the Couple, Guests, and our Vendors. We do not know when these restrictions will be eased or lifted.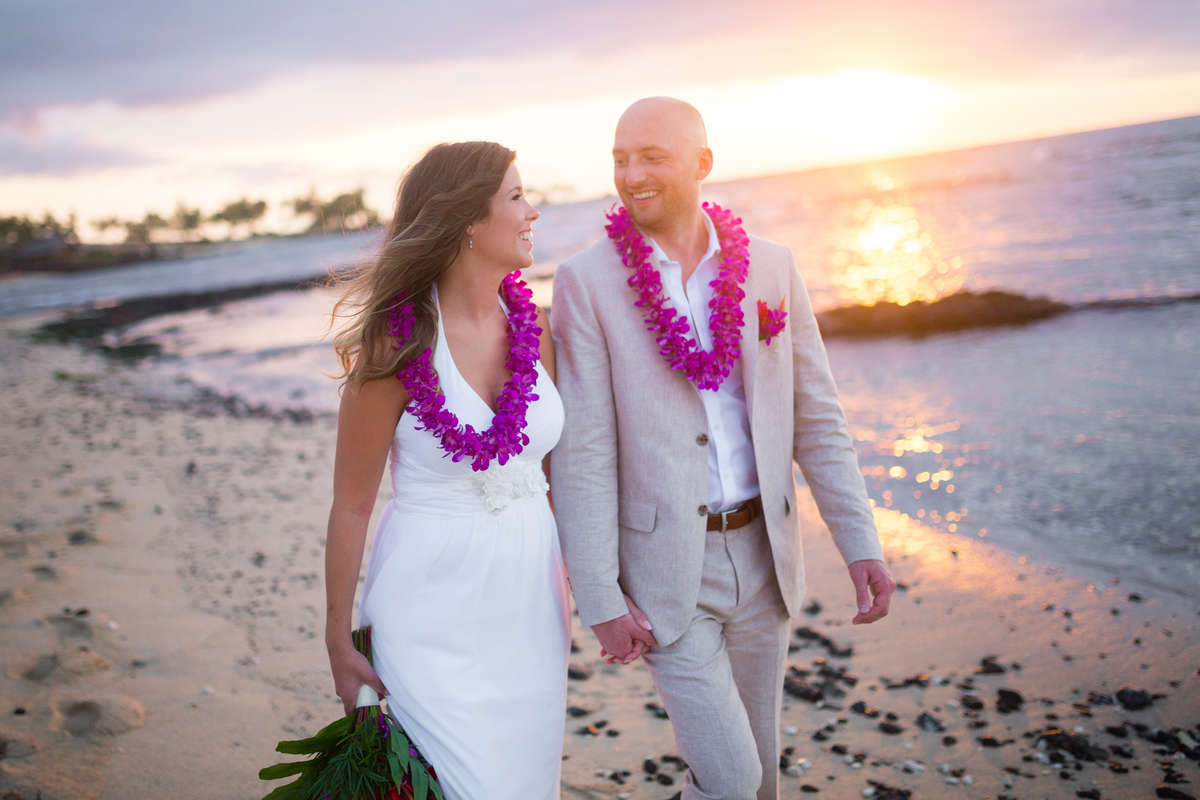 It's easy to feel awed on Hawaii Island. From the molten magma flowing from Hawaii Volcanoes National Park to the snow-capped heights of Maunakea; from the green rainforests of the Hamakua Coast to the jet-black sands of Punaluu Beach; Hawaii Island is an unrivaled expression of the power of nature.


To avoid confusion with the name of the entire state, the Island of Hawaii is often called the "Big Island," and what an appropriate name it is. Nearly twice as big as all of the other Hawaiian Islands combined, its sheer size can be inspiring.

You'll find all but two of the world's climatic zones within this island's shores. The Big Island offers some amazing beach Wedding, Vow Renewal and Proposal locations.

Hiking: Kilauea, the most active volcano on Earth, conjures up a dreamscape for hikers: emerald amphitheater valleys and icy waterfall pools, lava flows both active and ancient crashing against rain forest and some of the loftiest summits your boots will ever struggle to top.


Wildlife: Spinner dolphins leap in the air, sea turtles glide up to a seaweed buffet, and endangered nene cross the road regularly here. In winter, humpback whales are the show-stoppers.


Hawaiian Culture – On the Big Island, culture is participatory – absorbed, rather than simply observed. Here you're invited to create a lei, dance a hula, beware the night marchers and watch as fish are caught the old Hawaiian way.

Your Recently Viewed Items