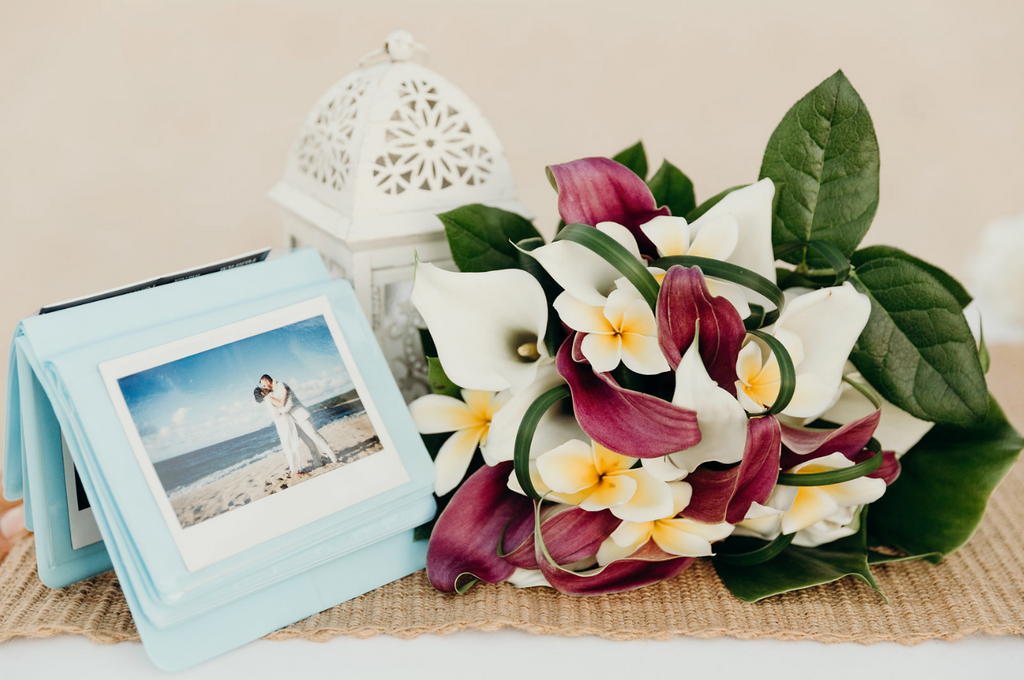 A Polaroid Moment
Since its launch in early 2015 our "A Polaroid Moment" has been a huge success. Our couples just love it and we know how much fun it will be at your Wedding, Elopement, or Vow Renewal in Hawaii!
Why a Polaroid? We live in an ever-changing world with all kinds of new technology coming out every day. We are so into the "smartphone" and "digital" way of capturing our memories that we forget what it's like to hold a real picture in our hands.
Keepsake - You can't add a filter or share it with the world but that's what makes them so raw and real. When your big day is over and you are together enjoying a meal or maybe a morning coffee you can reflect on the day with a keepsake you will cherish forever.
Share them. For those of you who want to share them with the World, these make great Instagram and Facebook uploads. See the pictures that others have created with them :)
✔  Polaroid Camera
 | We will provide a Polaroid Camera for you to use. You get 20 Instant Prints!
✔  Mini Photo Album
 | One Mini Album to Quickly Store, Protect, and Easily Share your Memories
✔  Lots of Fun | For You and Your Guests
💡  An idea from Will... Want to Instantly Share your Polaroid Pictures? You can place them on or in the sand and shoot a picture with your smartphone, that way everybody can get an instant, sneak peek of your big day 🌞
Your Recently Viewed Items