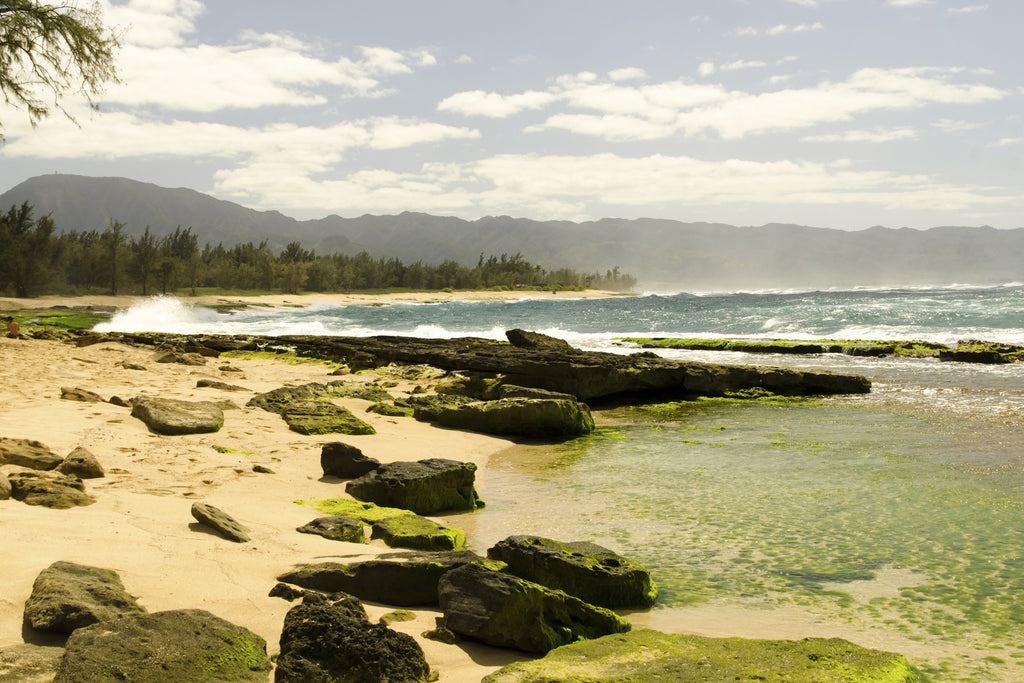 Papa'iloa Beach | Oahu
Papa'iloa Beach on Oahu's North Shore is one of a kind! Step away from busy Waikiki and enjoy this amazing, quiet beach and secluded beach hidden away from most tourists. Situated just past the famed town of Haleiwa it is about 1hr 15mins from Waikiki.
Long, natural beaches follow the coastline of lava rocks, tide pools, palm trees and maybe the odd Hawaiian Green Sea Turtle basking in the Sun! 
If you are a fan of the hit TV show LOST, this could be the location for you. The show used this location for 6 years as the main beach location.
✔  Location | Oahu's North Shore
✔  Ideal Ceremony Times | Morning, Afternoon & Sunset
✔  Permit Fee | Included with our Packages
✔  Guest Parking | Yes
✔  Accessibility | Easy / Moderate
✔  Hotels Nearby | The Turtle Bay Resort (20 Mins.)
✔  Drive Time from Waikiki | 1 hr +
Your Recently Viewed Items