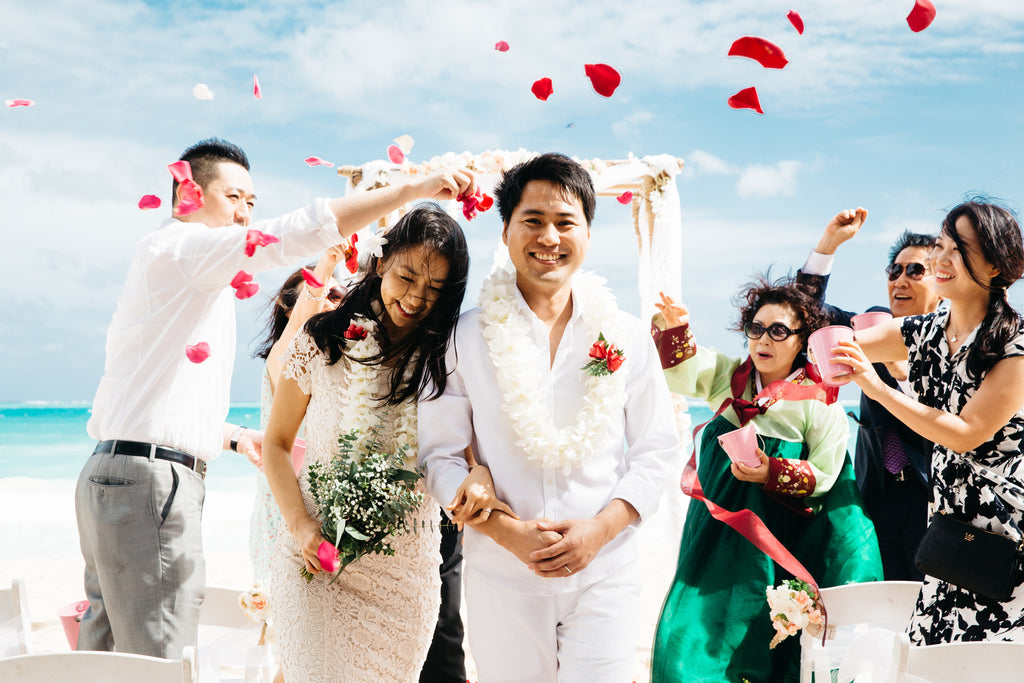 Flower "Confetti" Shower
Our Fresh Rose Petal Flower Shower consists of a small and elegant colored pail overflowing with beautiful fresh rose petals that allow your guests to shower the newlyweds as they walk back up the aisle after saying "I Do".
The guests love it and you will too... It really adds an element of fun to every beach ceremony and all guests like fun at a Wedding or Vow Renewal!
✔  Up to 20 Guests Included
✔  Beautiful, Colorful Flower Shower | You choose your colors
✔  Stylish Pails | A small pail full of petals
✔  Fun for the Guests | Also great for pictures!
Your Recently Viewed Items