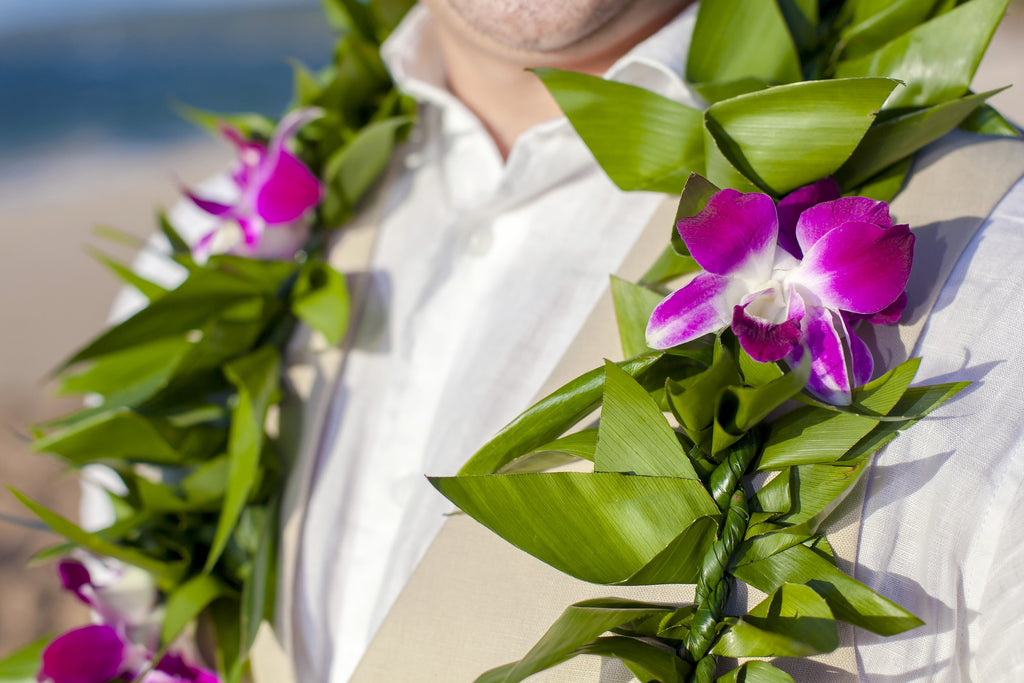 Grooms Maile Leaf Lei
Leis are a very traditional and integral part of our Wedding ceremonies here in Hawaii. While all our packages include a Lei for both couples the addition of our Maile Leaf Lei makes your Groom feel extra special.
This adds an extra Hawaiian gesture to your Hawaii Wedding or Vow Renewal and your Groom will look stunning in this natural and timeless Lei.
What is a Maile Leaf Lei? It's a beautiful, long, fresh green leaf lei designed specifically for the Groom to wear for a special event, like a Wedding. Traditionally Tuberose would be added to add that unmistaken and beautiful fresh fragrance!
✔️  Traditional Maile Leaf Lei | The Groom
✔️  Add Tuberose or Orchids | Color and Fragrance
✔️  Add Extra | Add One for Groomsmen
Your Recently Viewed Items