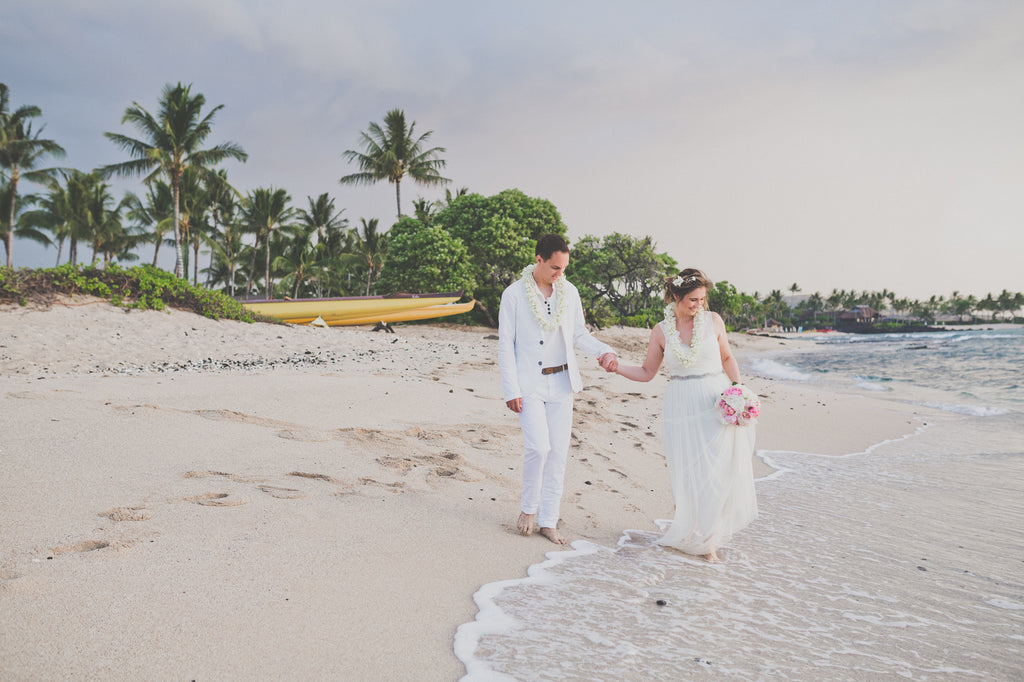 🌺 Kukio Beach | North Kona
Kukio Beach is hands down our most popular Wedding, Elopement & Vow Renewal location on The Big Island. Located about 20 minutes North of Kona International Airport, Kukio Beach offers everything you could want for your tropical beach location.
A pristine shoreline overlooked by trees and shrubs. Waves crashing against natural lava rocks...
✔  Location | Kohala Coast
✔  Ideal Ceremony Times | Morning, Afternoon & Sunset
✔  Permit Fee | Included with our Packages
✔  Guest Parking | Yes
✔  Accessibility | Easy
✔  Hotels Nearby | Four Seasons Resort + Waikaloa Hotels
✔  Drive Time from most Hotels | 5-20 Minutes
✔  Uninvited Guests | Green Sea Turtles
Your Recently Viewed Items